Child Development Stages:
Understand Boys' Age Appropriate Behaviors



Before we look at child development stages for boys and just because it's nice to understand, let's start right from the beginning! So, what makes a boy a boy?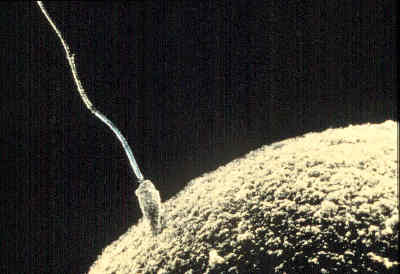 It starts the moment the sperm meets the egg. The mother's egg always brings the X chromosome and the father's sperm can bring either another X chromosome or a Y. If the father's sperm brings an X to the egg, the child will be a girl: XX. If the father's sperm brings a Y to the egg, then we have a boy: XY. But it's not enough for the embryo to have the XY combination to develop into a boy. A hormonal step is needed for this. It occurs around week six. Until then, the embryo will look the same, whether it's a boy or a girl. If for any reason this step does not take place, the embryo will develop as a girl, even with an XY combination. If everything goes according to plan, the sexual organs will start to differentiate.




In human nature, the "default" setting is female. That's why if anything goes wrong in the process, a miscarriage can occur. More male fetuses are spontaneously aborted. Boys are also more susceptible to birth defects or problems at birth, in particular respiratory. In general, boys are biologically more vulnerable than girls all through their lives.
When people find out that a woman is expecting a baby, their first question is usually "when are you due" and, straight after that, "what is it?" (believe me, I've been there! LOL). In this age of technology, most people opt to find out the gender of their baby. With the knowledge of the gender come the expectations. When a mother or a father find out the gender of their baby all kinds of emotions can get hold of them. The mother might be scared to raise a boy, as boyhood can seem so foreign to her. She might have trouble imagining what her boy will need. Or, maybe if she had brothers growing up, she will feel comfortable with the idea of raising a boy. You would think it's easier for fathers, but it seems like the idea to parent a boy can be daunting to them. Maybe their boyhood wasn't very happy and they are scared it will be the same for their boy. Or maybe they were hoping for this special father-girl bond everybody talks about...
Did you recognize some of your own emotions? If you are reading this, it's likely that you are asking yourself "what do boys need?" Well, it all depends on their development stage.
Let's look at child development stages and start with your Baby Boy's Development , from Birth to 18 months. This is the time to fall in love with your son and create this all important bond with him (click here to view Baby Development Milestones)
Between 18 months and 3 years, your Toddler Boy will keep you busy with his increased energy, he will always seem to be on the move (click here to view Toddler Development Milestones)
The next developmental stage will let you see the little person emerge. He will seem to be all action. From age 3 to 5, I'm glad to introduce: your Preschooler Boy (click here to view Preschooler Development Milestones)
At age 5 your boy will start school and will become increasingly independent. He will become a School Age Boy. This is a long developmental stage that will last until age 10 and that we'll split in two periods: ages 5 to 7 and ages 8 to 10.
Between the ages of 11 and 13 your Preteen Boy will be going through a lot of physical changes due to puberty. This will be a time of interrogations.
The next stage (ages 14 to 18) might be challenging to you because who knows what is going on in the head of a Teenage Boy!
I hope that once you have read the child development stages summarized above you will understand your boy's behavior better. Of course, none of this is fool proof, but I do believe that a good understanding of child development stages gives a good idea of what age appropriate behavior is.

---


Want to learn more about Parenting Boys? Keep up to date with the latest news and receive our special parenting tips?
Simple! Just fill in this form to subscribe to our monthly newsletter:
Boys will be Boys!







Click here to go from Child Development Stages to
www.parenting-boys.com's home page



---

Relevant sites on Child Development Stages:
All for Women
Online community and magazine for women